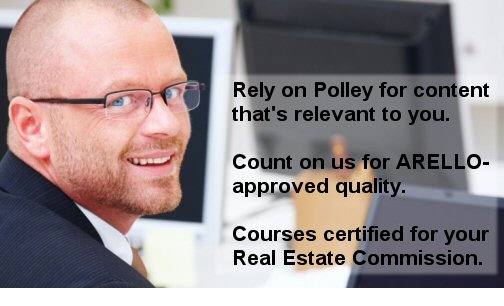 When you choose a Polley Associates' course, you're dealing with one of the largest, most reputable, and cutting-edge real estate education providers in the business.
Select your state (at left) to see a list of courses approved by its Real Estate Commission and scheduled for the classroom locations indicated, or for online delivery.
Our Tuition, Enrollment, And Refund Policies
When you enroll or register in any Polley Associates' course, you agree to be bound by these rules.
All Courses Commission-Approved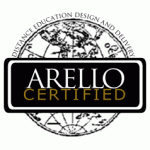 We offer classroom and online continuing education courses that cover pertinent information for real estate professionals.
Every continuing education course Polley Associates offers is approved by the appropriate Real Estate Commission to ensure your license will be credited for the completed education.
Polley Associates' online courses are approved by ARELLO, the national Association of Real Estate License Law Officials. Its members' core goal is to promote excellence in real estate education nationwide.