Sign Up Now For PA Real Estate Courses Online
Find PA License Answers In Our Resource Center
We took questions about real estate sales license education online we hear most frequently from newcomers. Then we organized them by topic, and gave complete explanations. Take a look, here.
Get A PA Real Estate License If You're An Attorney In PA
Choose Polley Associates For Better Real Estate Courses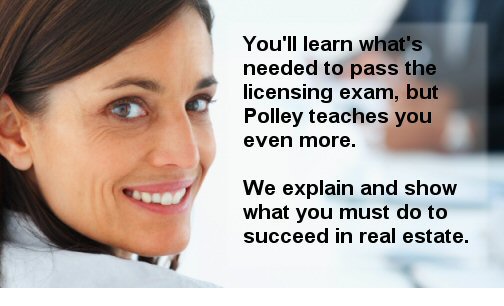 Polley Associates offers real estate sales license education online that covers pertinent information for those just starting their careers.
All our courses offered are approved by the appropriate Real Estate Commission to ensure you will be properly prepared for its examinations.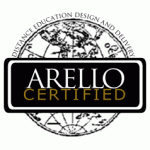 Our online courses for Pennsylvania are approved by ARELLO, the national Association of Real Estate License Law Officials. Its members' core goal is to promote excellence in real estate education nationwide.
Taking online courses with Polley Associates has distinct advantages
Schedule flexibility. Online education is easiest if you're super-busy. You can get onto the web from any device (desktop, tablet, or smartphone), sign into your courses, and work at them for as long or as little as you like.
Custom comfort. While online you can have a TV on in the background, or stream your favorite tunes. You can't do either in a classroom.
Latest technology. If you're T-1 wired and 4G wireless, or if you text faster than you talk, then you know you ought to be online.
Are there drawbacks to being online? Sure. The biggest, from our point of view, is that some learners are less diligent in ensuring they go online every day. Being successful in online courses requires creating the habit of doing coursework (a little or a lot, that's up to you) at a dedicated pace. You'll benefit more, and remember more, from steady learning than binge learning.
Everything's The Same. You're Just Not In A Classroom
Just as if you were in a classroom, the 60 hours of online real estate education you must have before you can sit for the Pennsylvania licensing exam are found in two 30-hour courses: Real Estate Fundamentals and Real Estate Practice. They can be purchased individually, or in a package at a significant savings.
It doesn't matter which you take first, but you must take and pass both courses. Importantly, though, the final exam for each course must be taken in person, with pencil and paper. By state law, they are not administered online.
Between the two courses, online learners will identify, explain, and perform tasks involving property descriptions, financing, ownership, estates, leasing, listing procedures, encumbrances, mortgage loan qualification, title searches and insurance, closing costs, interests in real property, state licensing laws, anti-trust regulations, legal descriptions, deeds and related contracts, real estate as an investment, settlement procedures, laws relating to agency, sales procedures, valuation, and fair housing.
Throughout the course, learners receive prompts to ensure they comprehend the material they've read. There's no instructor looking over your shoulder, no weighs-a-ton textbook. All the information learners need are included on the screens of each course.
Our Newest Online Offering Makes The Licensing Exam Easy
The CompuCram® Real Estate Sales Exam Prep for Pennsylvania, now offered online by Polley Associates, helps you prepare for the state sales license exam. CompuCram® integrates vocabulary tools, practice testing and comprehensive simulated exams into an "all-in-one" solution. Its revolutionary new Readiness Indicator™ gives continuous feedback as you study. The goal: ensuring you pass the first time! Order it here.
Our Tuition, Enrollment, And Refund Policies
When you enroll or register in any Polley Associates course, you agree to be bound by these rules.