Choosing a Real Estate School is the first step to an exciting and eventful career in the Real Estate industry! Polley Associates School of Real Estate provides the education needed to become a licensed Real Estate Agent, Broker, Loan Originator, Home Inspector, or Appraiser.
Choose Your Real Estate Education Path Now!
Start Your New Career Today!
Providing Premium Real Estate Licensing Education for Over 50 Years!
Polley Associates School of Real Estate is proud to be one of the most respected Real Estate schools in Pennsylvania! Over 90% of our business is driven by word-of-mouth referrals from Real Estate Brokers, Sales Agents, Mortgage Loan Originators, Home Inspectors, and Appraisers. With our 23 campus locations, convenient online and virtual classroom delivery options, and pre-licensing and continuing education courses, we have served countless students since we opened our doors in 1971! We are equipped to help anyone who is seeking an exceptional Real Estate education regardless of schedule or location. You can do it, we can help!
Popular Resources for Students
The Latest from Our Blog
April is recognized as Fair Housing Month in the United States to commemorate the passing of the Fair Housing Act in 1968, signed into law by President Lyndon B. Johnson. This landmark civil rights law prohibits discrimination in the sale, rental, and financing of housing based on race, color, national origin, religion,…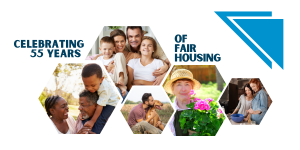 What Our Students Have to Say About Polley Associates School of Real Estate
At Polley Associates School of Real Estate, our number one focus is your successful career in the Real Estate industry. We feel that we provide an unparalleled Real Estate education and our students agree! Here is what they have to say!
Came into the program very new to real estate and I couldn't have gotten through without Andrew. Initially I was worried about being able to absorb that much material over... read more a 3 week period but the class was interactive and very organized which made it all conducive to learning. Would definitely recommend!
matt f


January 16, 2022
I really enjoyed my class with Andrew, he really explained everything in detailed. Thumbs up to you. Thank you.
lamona smalley


August 16, 2022
I just finished Real Estate Fundamentals with Andrew Lasner as my instructor. Would highly recommend. Andrew was very knowledgable about topics covered in this class. Much insight was gained from... read more the fundamentals course.
monica le


October 16, 2022