There's a first time for everything … even continuing education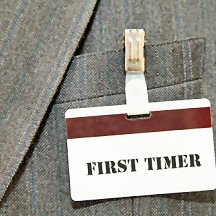 Here's an important notice regarding continuing education for real estate salespeople licensed after Dec. 1, 2013.
The Pennsylvania State Real Estate Commission now requires special post-license CE for persons who received real estate sales licenses AFTER Dec. 1, 2013, or any licensees who have not yet taken an initial 14 hours of CE.
These two, 7-hour courses, labeled as "Required Course – General Module" and "Required Course – Residential Module" (or its alternative for commercial real estate practitioners, "Required Course – Commercial Module") are offered by Polley Associates online and also in the classroom.
All other licensees must complete CE by May 31, 2024, for the 2022-2024 license renewal period. If desired they may take – but are not required to take – the special post-license courses.
In This Series:
Find Courses For: