Completed CE? Now Finish Your PA License Renewal Online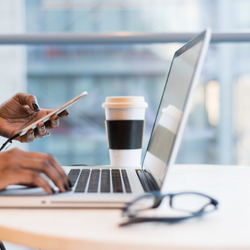 Steps for after you completed your CE
Renewed your Pennsylvania license online during the current renewal period, and
If you have or recall the User Id and Password created for your account you can go directly to the state's license renewal log-in page, here, and follow its instructions.
Never renewed online before? That's OK!
Visit Pennsylvania Licensing System (PALS)
Once on the PALS site, click on the button "Real Estate Commission"
Did not renew online earlier, or
No longer have your log-in User Id and Password available, or
Are renewing your license online for the first time, you will need your last name and your commission Registration Code. The code is found on the wallet card portion of your license, or on notices you previously received from the Commission.
Enter your last name and registration code in the fields provided. Then click the "Search" button, and follow the resulting instructions. Have a credit card handy. You will be charged your license renewal fee during the process.
'I can't find my code!'
If you do not have or cannot find the Registration Code:
Your first, best option is to send the commission an e-mail to RA-REALESTATE@pa.gov. Ask to obtain your Registration Code, and provide your real estate license and social security numbers.
Your second option is to call the Commission during regular business hours at (717) 783-3658. Beware: the number is often busy or may ring without an answer because the commission staff is occupied elsewhere. Have your Social Security number ready. To supply your Registration Code, the Commission staff will verify the Social Security number you provide to the one it has on file. If they match, you will be given the Registration Code over the phone.
Your last option is to use a paper form available for download from the Commission. No Registration Code is needed to complete this form; only your license number and accompanying personal check.
It is strongly suggested you do not renew your license until your 14 hours of biennial continuing education are complete. You may be subject to fines or penalties if your license is renewed without CE completion, even if the CE ultimately is completed before the biennial May 31 deadline.
In This Series:
Find Courses For: