Appraisal Continuing Education Is A State Requirement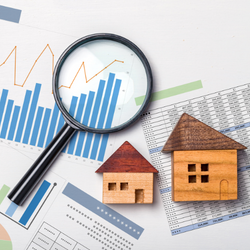 Pennsylvania-certified residential and general appraisers, certified evaluators, Pennsylvania real estate broker licensees who still retain the now-unavailable broker-appraiser certification, and Pennsylvania licensed appraisal trainees are required by the Pennsylvania State Board of Certified Real Estate Appraisers to become re-certified (the term for renewing their licenses) every two years, by no later than June 30 during odd-numbered years.
Polley Associates provides a full complement of 28 hours of required appraisal continuing education, also known as appraisal recertification, for Pennsylvania licensees. Its current courses include:
the biennial and required 7-hour update for Uniform Standards of Professional Appraisal Practice (USPAP);
required 2-hour "Pennsylvania Mandated Law;"
14-hour Residential Construction Refresh
5-hour Unique Properties
Once a certified appraiser has completed all necessary appraisal continuing education, he or she can renew their certifications (licenses) online at a state-specified website.
Have questions? E-mail us at polley@polleyassociates.com; call 1-800-220-2789, or fax 1-888-941-9500.
Important News For PA Licensed Appraiser Trainees
If you're a Licensed Appraiser Trainee in Pennsylvania, you may be required to complete between 14 and 28 hours of appraisal recertification courses – or none whatsoever – depending on the date your license was issued. Appraisal recertification must be completed in Pennsylvania on or before June 30 of an odd-numbered year (for example, 2019 or 2021, or 2023).