Price Opinions From Brokers Violate Pennsylvania Law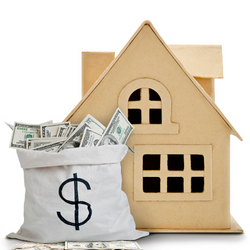 Pennsylvania real estate brokers who offer drive-by estimates of a property's value, sometimes called broker price opinions (BPOs), are likely violating state law, state legal experts indicate.
Consumers occasionally ask licensed brokers for a BPO to determine how much a home or other real property is worth for tax or estate settlement purposes. Some brokers charge a fee of between $30 and $75 to informally review the property and surrounding neighborhood and supply a written document stating how much they think it would sell for in its market.
BPOs are most common in rural areas and represent an additional source of income for some brokers. They are probably also illegal.
Pennsylvania-licensed brokers and agents, under amendments to the state Real Estate Licensing and Registration Act (RELRA), can legally provide consumers with a "comparative market analysis (CMA)." The CMA also is a written pricing statement, but under the law is offered only to help a represented seller or represented buyer (those under contract with a licensee) to determine an asking or offering price or as an inducement to a property owner to list the property for sale with the licensee.
The expectation of getting a listing agreement from an owner separates the legal CMA from the illegal BPO. Without the anticipation of a listing, attorneys advise, providing a written estimate of value constitutes an appraisal.
Under the state Real Estate Appraisers Certification Act, appraisals can be performed only by state-certified appraisers.
Appraisals adhere to strict and objective guidelines known as "uniform standards," which could take several weeks to complete, and usually cost 7 to 10 times more than a BPO. To save time and money, consumers may seek a BPO without ever intending to sell the property. Brokers would be wise to avoid such situations because the State Board of Certified Real Estate Appraisers can take enforcement actions for appraisal violations.
Although licensees conceivably could charge a fee for providing a CMA, attorneys also suggest avoiding that practice. In crafting RELRA, they say, legislators reasoned that the commission from a property's sale, which may have resulted from a CMA, would be sufficient compensation. Charging a fee begs the question of the broker's motivation, and creates the appearance that getting a listing was secondary.
Interpretations of state law indicate licensees are primarily responsible for determining the purpose behind a consumer's request. If a BPO is requested by name, but the legitimate opportunity to obtain a listing is available, then licensees could reasonably provide a CMA without legal consequences.
Other, related advice:
Experts caution that CMAs prepared by licensees should always be dated; be identified as having been performed pursuant to RELRA, and conspicuously carry a required statement that their pricing process was not conducted in accordance with Uniform Standards of Appraisal Practice and Ethics and so is NOT an appraisal.
They suggest that, if licensees charge a fee for providing a CMA, they have the consumer sign a written fee agreement as required by RELRA.
It is recommended that licensees who provide a CMA by electronic means (via a website form or e-mail), send the recipient a separate e-mail that includes the appropriate statements from RELRA, and ask the consumer to send a reply e-mail that acknowledges having received it.
In This Series: