So how do I qualify for a broker's license?
To qualify for a broker license you must:
Be at least age 21 or older;
Hold at least a high school diploma or its equivalent;
Have operated as a Pennsylvania-licensed real estate salesperson for a minimum of three years;
Complete 240 hours of specialized education. It is different from the Real Estate Fundamentals and Real Estate Practice courses you took to obtain your sales license, and also different from continuing education you took to renew your license; and
Pass a broker's license exam with a score of 75 or higher.
Be experienced. Besides having worked as real estate salespersons for a minimum of 3 years, broker candidates also are expected to have accumulated a minimum of 200 experience points. Generally, points are awarded for each transaction initiated and successfully completed by the candidate. The point system is occasionally revised by the Pennsylvania State Real Estate Commission.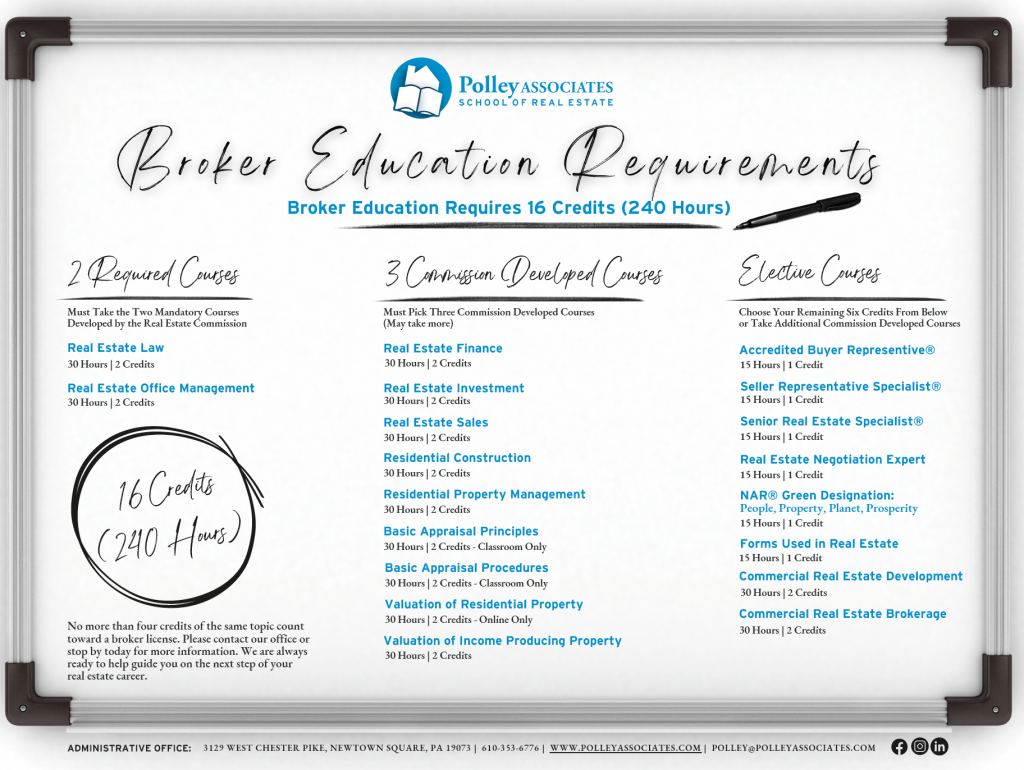 Find Courses For: