Polley Associates sells a variety of real estate education-related products from several of its live classrooms, and also at its Newtown Square office. They are available to both classroom and online students, and the public. Place an order by calling us direct at 610-353-6776, toll-free at 800-220-2789; or by asking your instructor during a break in a live class.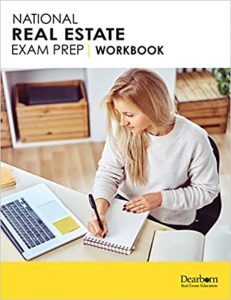 They include:
"Pennsylvania Real Estate Exam Prep" textbook. This best-selling exam guide provides the latest and most comprehensive information available to help students prepare for the PSI Real Estate Exam. Based on the PSI Examination Content Outline, this text offers more questions and answers than any other PSI book. Includes coverage of technology issues and the Mortgage Disclosure Improvement Act, which addresses current concerns. Also includes a website directory useful for additional research. $25.

"The Vocabulary of Real Estate" consists of full-length audio CDs, and an accompanying word study guide on disc. Designed to help students memorize legal terms and definitions that frequently appear on the licensing exam. $45.
Laser Measuring Device. Forget a cumbersome tape measure. Use the Laser Dimension Master II from Calculated Industries to measure interior distances with the press of a button. Just aim and shoot to get an instant digital readout, displayed in feet and inches or meters. Measure with 99-percent accuracy up to 50 feet. $39.95.

"The Polley Calculator." Calculated Industries describes its Real Estate Master IIIx calculator as one of its most affordable units for calculations like mortgage payments and amortizations. This calculator is perfect for agents' use on the road; it includes financial function keys (a must!), and doubles as a standard calculator. It also comes with long-life batteries. Don't spend too much on a good financial calculator; you can find one for less than $60. In fact, ours is discounted to only $39.95 for Polley students (regularly priced at $48.95).
Once purchased these items can be picked up in person, or shipped to a U.S. Postal Service-accessible address. Shipping and handling, if required, are at an additional cost.
Find Courses For: