What should I expect in an Online (Self-Paced) course?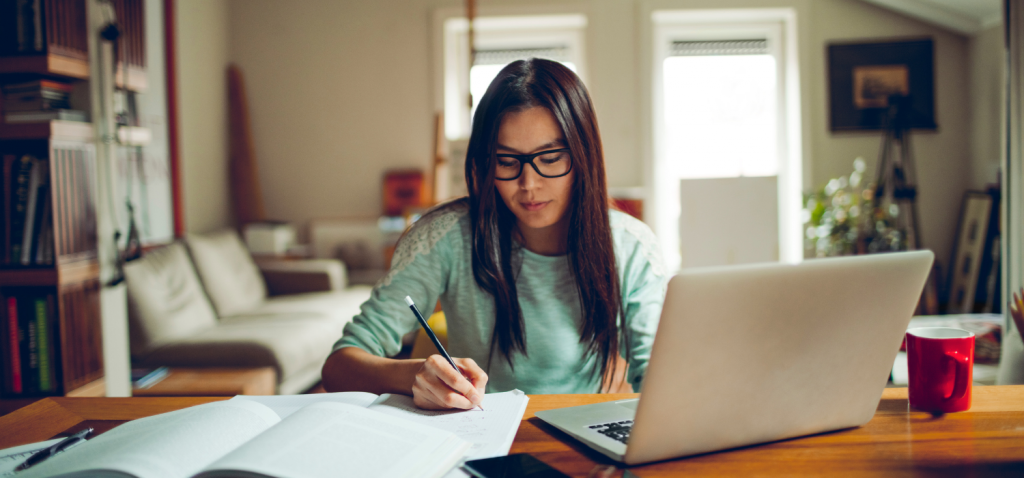 Self-discipline is a must. Develop a course-taking routine that fits your schedule and needs, if possible, and stick to it. We strongly suggest you open only one course at a time (even if you purchased a package), and work on it regularly. Some students start with just an hour a day, every day … maybe before breakfast (if you're an early riser) or after dinner (rather than watch TV). Unless you're disciplined about working on your course, time flies by quickly. You can forget vital knowledge.
Recognize that there are no shortcuts. Each course is approved for a specific number of hours. In most cases, these are "seat time" hours, so if the course you choose is approved for "X" hours it usually means you'll spend "X" hours in a seat in front of your computer screen.
Take advantage of the ability to "hop in" and "hop out." You can stop and start your online courses at any time. Pick up where you left off with autosave. You can take your courses from wherever you have internet access. There are NO textbooks or study guides.
Finally, remember that you're not finished until you pass the course's final exam. Once you complete an Online Self-Paced course you can schedule a web-proctored exam ($15 each) or call Polley Associates to discuss scheduling your exam in our Administrative office in Newtown Square at no charge.
Does it matter which web browser or computer I use?
Google Chrome, Mozilla Firefox, and Safari – all work well for Online (Self-Paced) courses. You'll need a desktop, laptop, or tablet. Using a smartphone can be problematic due to the smaller screen size.
Are their Internet requirements?
Yes. The Online (Self-Paced) courses are web-based and require internet access.
How long do I have to complete the courses?
You have six (6) months to complete the Online (Self-Paced) courses from the date you sign up. If you do not complete the courses in six (6) months, we can offer a four (4) month extension for an additional $50. Just give us a call and we can extend your time using a valid credit card.
What if I start an Online (Self-Paced) course and find I don't like it?
We understand that Online (Self-Paced) is not for everyone but often what works best for busy schedules. If you begin Online (Self-Paced) courses and decide this is not for you we will work with you. Up to the first two weeks, if you decide the Self-Paced option isn't working we will issue a full refund or transfer you to a classroom or Livestream (Zoom) course. After two weeks, we offer no refund but will transfer you to a classroom course or Livestream (Zoom) course. Note: This decision will be left at the discretion of the Administration based on your enrollment date.